Test your English proficiency with iTEP.
Then Build your speaking confidence with Flow Speak.
A partnership that flows ...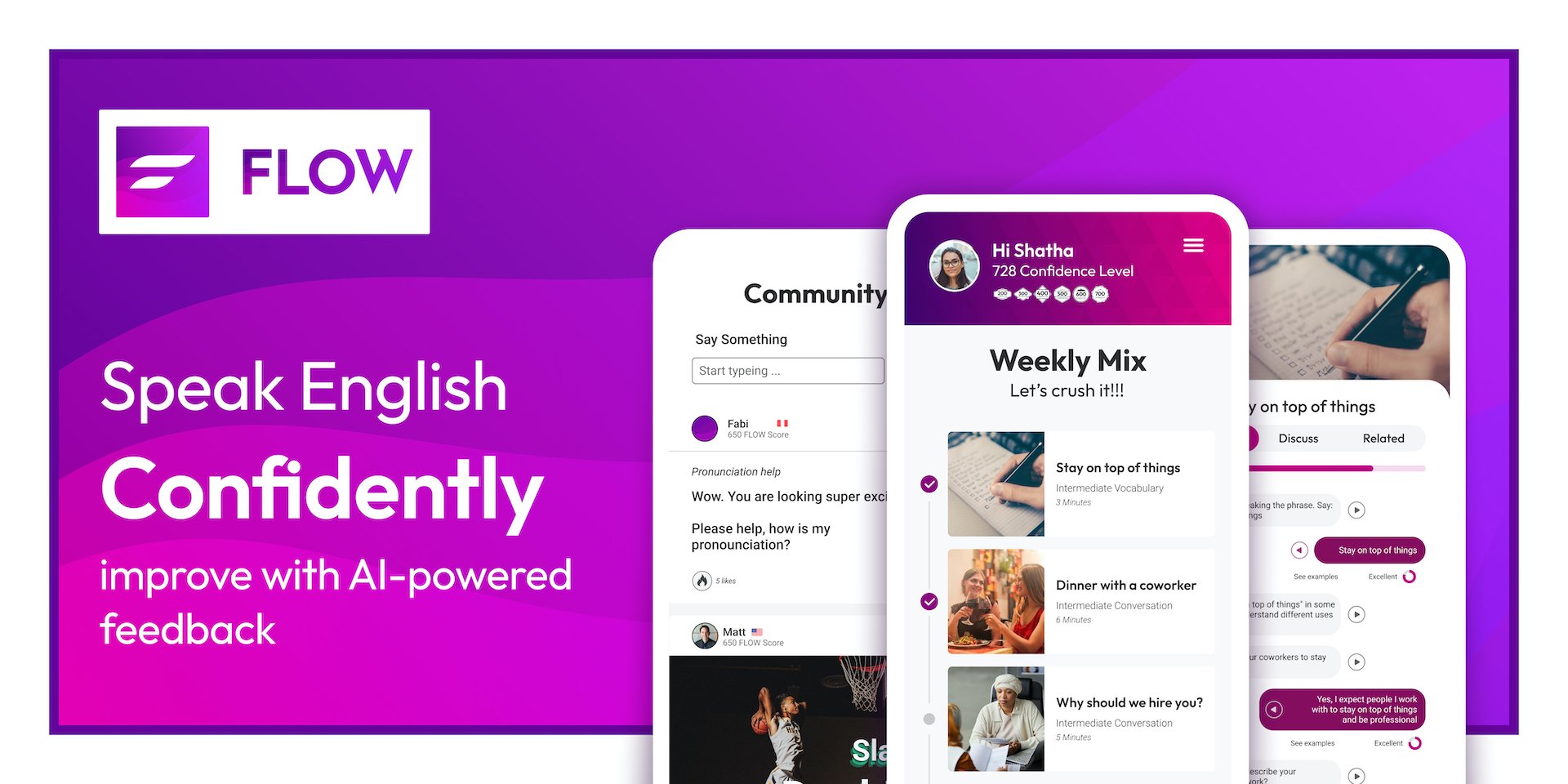 Test Once, Speak Often, Build Confidence, Achieve Fluency
Begin your language learning journey with weekly lessons that are tailored specifically to you. These lessons will help you effortlessly achieve your goal and maintain your progress. With the option to save your favorite lessons, you can perfect your skills through repetition and become fluent in no time.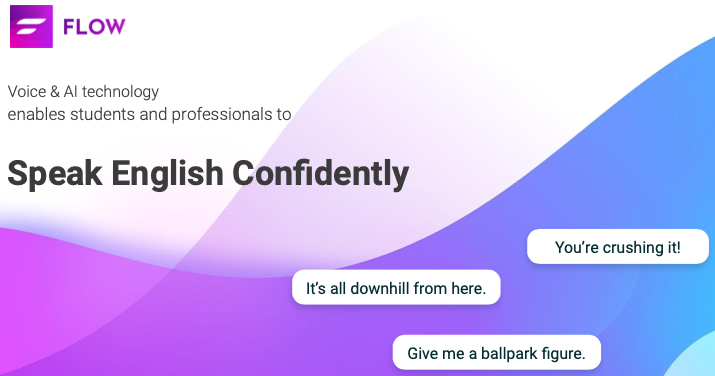 Test First To Check Your English Level. Then Use Flow To Speak And Listen.
Immerse yourself completely by speaking into your device and comparing your pronunciation. Listen to your voice playback and compare it with the example from a native speaker to make improvements. Keep refining your responses until you achieve perfection.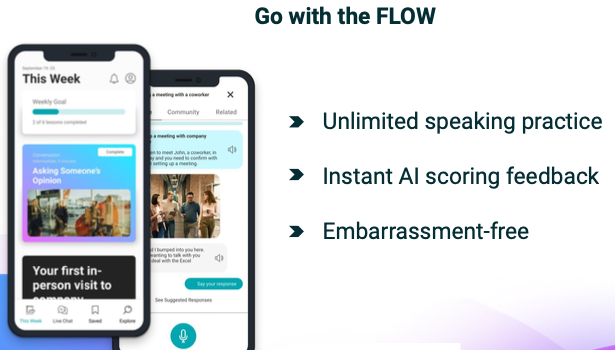 Real Conversations
Discover the art of understanding and incorporating authentic expressions commonly used by native speakers during conversations. Engage in simulated dialogues tailored for school, work, and social settings. Acquire the finesse to effortlessly navigate through 'small talk' scenarios.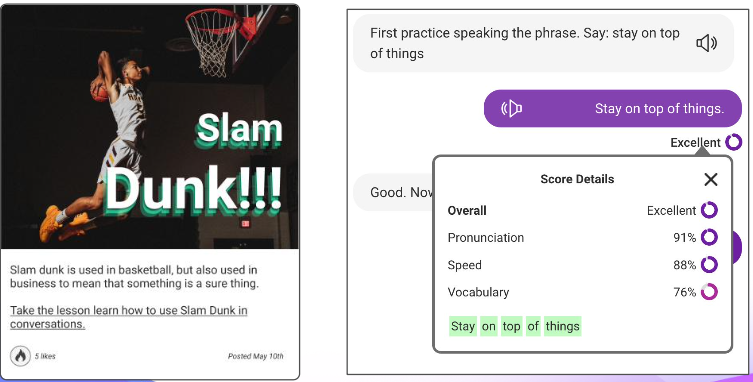 We Would Love To Talk To You About Flow
Would you like more information about Flow? We can set you up on a free trial and let you kick the virtual tires. If you have students or workers you'd also like to have try out the app ... we can make that happen. Fill out the form here, and we'll take it from there.
Community & Feedback
Not Just AI ... Real People Respond
Learning becomes more enjoyable and effective when we do it together. Let's keep each other motivated to achieve our goals. Connect with like-minded individuals from all corners of the globe and benefit from their valuable feedback.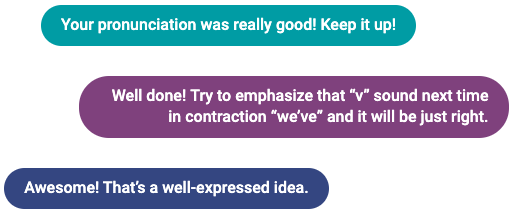 Start Out With Testing Your English Proficiency With iTEP
Intern, au pair, hospitality, exchange, academic, conversation
Once you have determined your CEFR level, take some time to engage with FLOW and boost your confidence in speaking English. With the assistance of AI responses and the supportive FLOW community, you will receive daily ideas and guidance to improve your skills and gain greater confidence.
AI-powered, 400+ lessons, Convenient and easy, Real-time feedback.